The 18th October came and went and with it we celebrated the 50th birthdays of 37215 and D6948 with 215 operating 77 miles over the Gloucestershire Warwickshire Railway by working 3 return trips between Laverton and Cheltenham Racecourse (with an extra 5 mile return trip to Laverton at the end of the day to facilitate shunting and stock positioning for the following day).
37215 looked great with its special Golden Jubilee headboard, while back on the train, the coaches has each been labelled with traditional style Golden Jubilee destination labels, party balloons  and free cakes were on offer from the buffet car.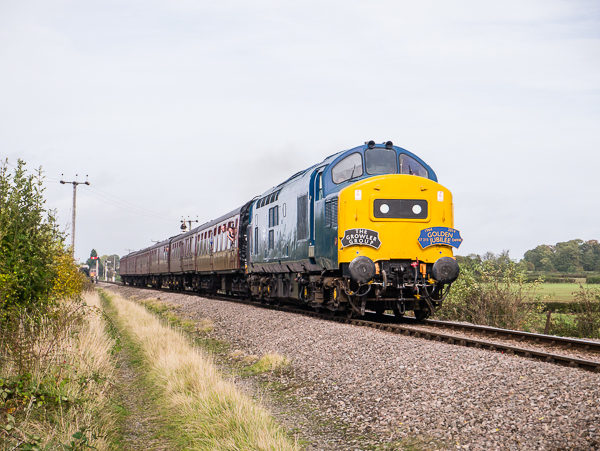 37215 accelerates away from Toddington with the 1345 service to Cheltenham Racecourse on Saturday 18th October during the 50th Birthday Golden Jubilee celebrations.