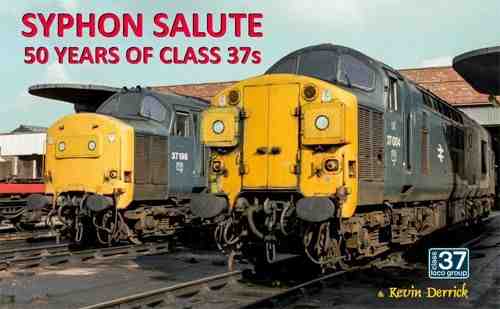 Available Now!
An all new 96 page large format landscape colour album from Strathwood publications, depicting the Class 37s from their earliest days through to 2015 utilising the finest colour photographs from some of the nation's best cameramen, all supported with fascinating and detailed captions.
Chapters include: Days of Green, Variations in Blue, Eastern Strongholds, 37/4s & ETH, Welsh Wanderers, Highland Flings, Across the Millenium.
96 Pages HARDBACK £19.95.
Profits from the sale of this title if ordered via The Growler Group will support the restoration and running of 37215 & D6948 at the GWSR.
Order now (please email: growlergroup_sales@yahoo.co.uk) and it will be posted out free of charge.