After 5 long years, a lot of blood, sweat and tears and not a little cash, D6948 sprang back into life at 10:20 this morning following its partial engine rebuild and general refurbishment. The loco was run up for approximately an hour and 20 minutes testing air systems, brakes and control air/engine rev response and a snagging list produced….Still plenty to do with much testing of electrical systems and hopefully resolution of what will turn out to be minor faults on both air leaks and electrics. But the main thing was that the power unit ran very well indeed and very smoothly – and beyond our expectations.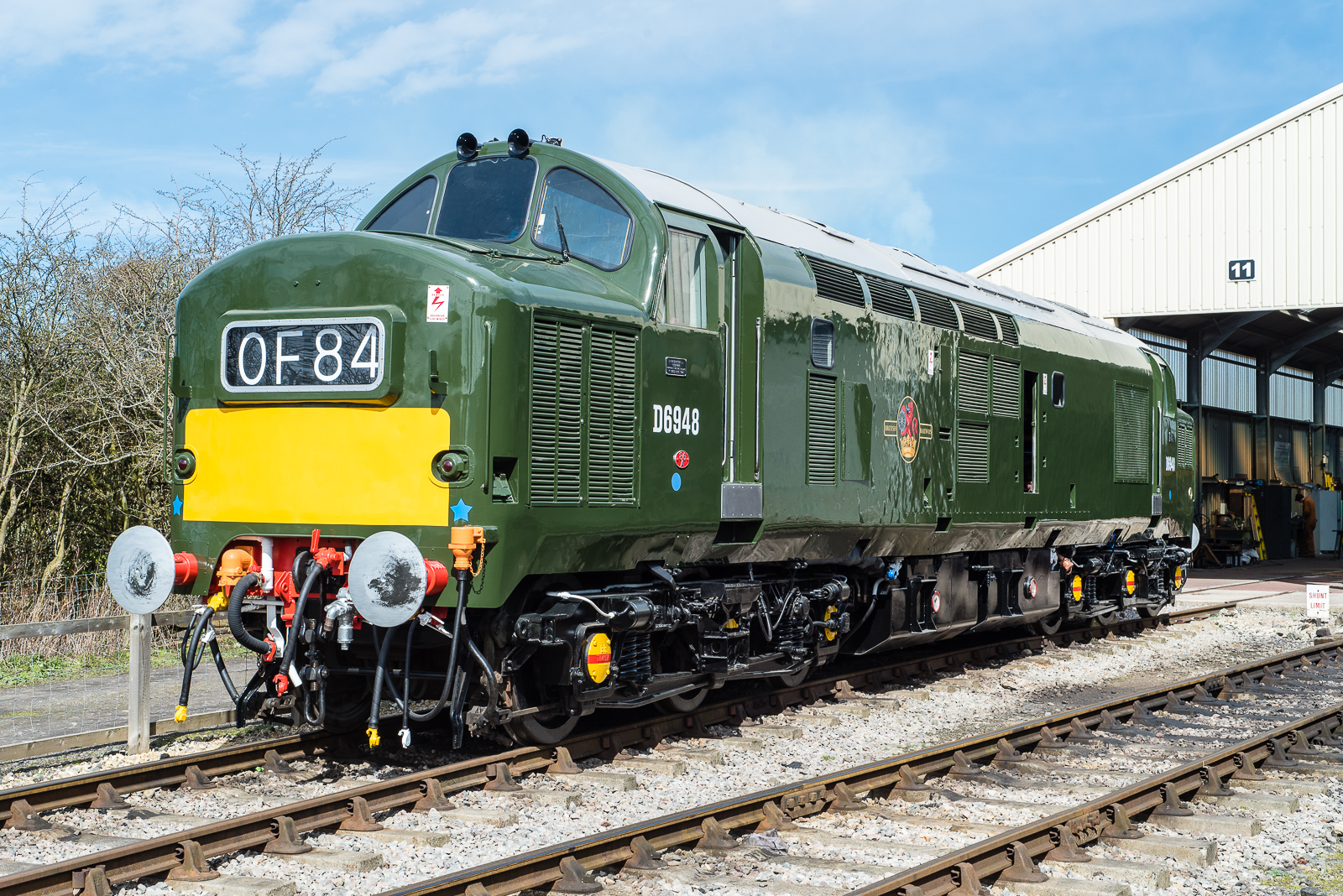 Posted in *LATEST NEWS*, 37248, News, Project D6948 blog | Comments Off on D6948 reaches a major milestone! Power unit started.

With much intense work having gone into Project D6948 over the winter period, the onset of Spring is an ideal time to take stock of what we have done and bring everyone up to date with the state of play. … Continue reading →

Excellent weather albeit being very cold on the 29th and 30th December marked the GWR's Christmas Cracker mixed traction gala at which 37215 played a starring role on the 29th. 215 double-headed the 1310 Toddington-Cheltenham Racecourse with GWR 28xx class 2-8-0 no.2807 providing heat and returned solo on the 1400 Cheltenham Racecourse-Laverton (with 2807 on the rear of the train), which provided a much heavier load than normal (equivalent to 10 coaches) and hence much noise! 215 put in its usual excellent performance with many happy class 37 followers on board enjoying the 'thrash' and the steam heat.

The 18th October came and went and with it we celebrated the 50th birthdays of 37215 and D6948 with 215 operating 77 miles over the Gloucestershire Warwickshire Railway by working 3 return trips between Laverton and Cheltenham Racecourse (with an extra 5 mile return trip to Laverton at the end of the day to facilitate shunting and stock positioning for the following day).

37215 looked great with its special Golden Jubilee headboard, while back on the train, the coaches has each been labelled with traditional style Golden Jubilee destination labels, party balloons  and free cakes were on offer from the buffet car.